Sorry, we're closed.
See More Hours
Wednesday - 9:00AM - 4:00PM
Thursday - 9:00AM - 4:00PM
Saturday - 10:00AM - 2:00PM
Tuesday - 9:00AM - 4:00PM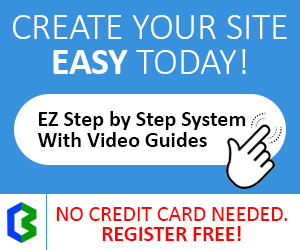 Office Space on Demand (Pay by the Hour)
Office Space on Demand - Get Office Space When You Need it and only pay for it when you need it!
Lots of small business owners only need an office to work occasionally or infrequently. The office space on demand program was created especially for them!
That was certainly my story. I just needed a comfortable, convenient public place to meet with clients or leads on occasion, but found myself spending hundreds of dollars each month for a space I only was using 2 to 3 times a month for an hour or so at a time.
My total office expense for a small office was over $750 per month and I was using it for no more than four hours a month. That turned out to be $187.50 per hour!
That's the reason I moved my own business into Port Angeles Business Central, and that is why I created the company.
I was sure that there had to be others like me that wanted a professional place to meet when they needed it.
Is that you?
What's Included?
Office

Bring Your Own Beverages / Food is OK!

Drip Coffee, Tea & Water Service is Free.

Beverages for Purchase

Canned Sodas: $1
Bottled Water: $1
IZZE or San Pelligrino: $2

Office Space with Choice of Furniture

Casual (High or Low Table & Chairs)
Conventional (Desk with Office Chairs)

Lightening Fast Internet
Printer / Fax Service
Office Rental Rates by the Hour
Office #1 or Office #2
$15/hour (up to 4 persons)
Office #3 or Office #7
$20/hour (up to 5 persons)
Office #4
$10/hour (up to 3 persons)
Note: Business Central Members get 1 hour office use per month free!
How it Works
Phone to check availability & to schedule
360-504-0047
---
--- END OF PAGE CONTENT ---
---