Sorry, we're closed.
See More Hours
Tuesday - 9:00AM - 6:00PM
Wednesday - 9:00AM - 6:00PM
Thursday - 9:00AM - 6:00PM
Saturday - 10:00AM - 2:00PM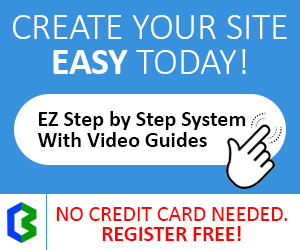 Graham Innovations
Graham Innovations
834 East Front Street
Suite E
Port Angeles, WA 98362
http://www.noplugmowerblades.com/
About Me & How I Came to Develop the No Plug Mower Blades
My name is John Graham and my company is called Graham Innovations: Ideas that work for you.
I have been a park ranger in the Pacific Northwest for years and one of my responsibilities has been keeping the grounds equipment running well in addition to maintaining the landscapes for the parks.
It rains a lot here and often our summers are wet. We simply can't wait for the lawns to dry, we must mow them according to our schedule, regardless of the weather.
End Frustration, Save Time & Reduce Strain & Wear on Your Mower (and arms)!
That's what will happen when you purchase, install and use my No Plug Mower Blades!
My patented No Plug or No Clog Mower Blades (called the Lawn Mower Blade Improvement) will put an end to the frequent stopping require to unplug your clogged mower, will save you time and strain and wear on your lawn mower's engine, too.
You've Gotta' Stop!
When your mower is plugged, you must stop the mower (turn off the engine if it doesn't die on its own from overload) in order to remove the plug from the underside of the mower. This results in lost time. Think of how much faster you can get the job done if you don't have to keep stopping to unplug your mower!
Eliminate Unnecessary Strain and Wear on Your Mower
You can hear the sound your slowing engine makes as it struggles to push against the plug in your mower. That load against your mower is causing destructive engine wear!
The No Plug Mower Blade will keep your mower from clogging and will lengthen the life of your mower's engine.
Love your mower a little. Get the no plug mower blades!
Don't Forget Your Arm!
The repetitive pulling and jerking of your "pull start" mower is doing a number on your joints (wrist, elbow and shoulder) in addition to the muscle strain.
Be good to your body and order the no plug mower blades now!
Singing in the Rain ... Mowing in the Rain ... well, at least mowing the grass while it is still wet!
Ever had this problem? It's a great day to mow the lawn or you've got time to mow the lawn, but the lawn is too wet!
Says who? The lawn is ONLY too wet because your mower will plug if you are not using my No Plug Mower Blades!
The No Plug Mower Blade was developed in the wet, Pacific Northwest largely due to this problem!
We can mow a wet lawn on our own schedule and not worry about plugs or clogs because we use No Plug Mower Blades!
---
--- END OF PAGE CONTENT ---
---